I will be discussing the Leicester situation on BBC Radio Leicester at around 11:15 am on Monday 6 July
Leicester went into lockdown in early July, with the Statutory Instrument setting out these restrictions published on 3 July (The Health Protection (Coronavirus, Restrictions) (Leicester) Regulations 2020) just before the loosening of restrictions elsewhere in the country.
Public Health England has published an analysis of what is known about the Leiecester outbreak. Diagrams are from the PHE report.
The first thing to note is the mismatch between testing that was disclosed to the public (so called Pillar 1 tests) when a potential lockdown was being discussed by politicians and the total number of tests being conducted (Pillar 1 and Pillar 2 tests). I have discussed why this was a problem here. Since writing, the Government has disclosed total positive tests (but not the number of tests taken) for each location, including Leicester.
Firstly, the number of positive tests rose to 23 June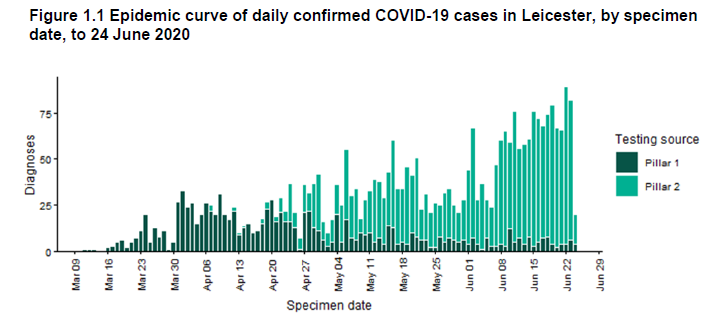 Since then, it appears that the number of positive tests may be falling, but this is preliminary analysis, and we shall know for sure on Thursday when PHE release their updated analysis for the whole country.
The current Leicester cases seem to be through working age people and children (this is where Leicester may be unusual – other outbreaks may be in care homes where the population is older).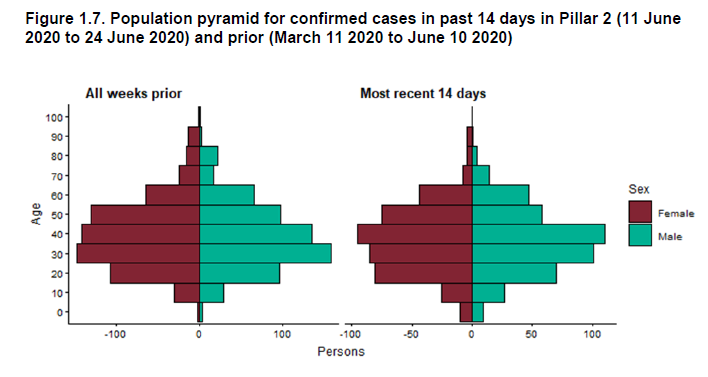 This is the spatial analysis of where cases have taken place in Leicester (the left map is Pillar 1 testing and the right map is Pillar 2 testing).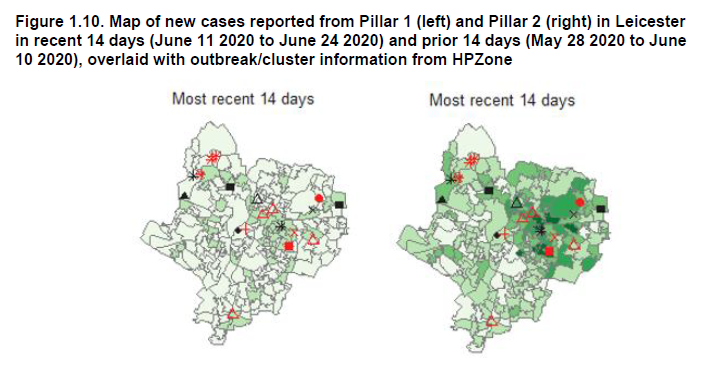 And this breaks down the wards in which most cases were located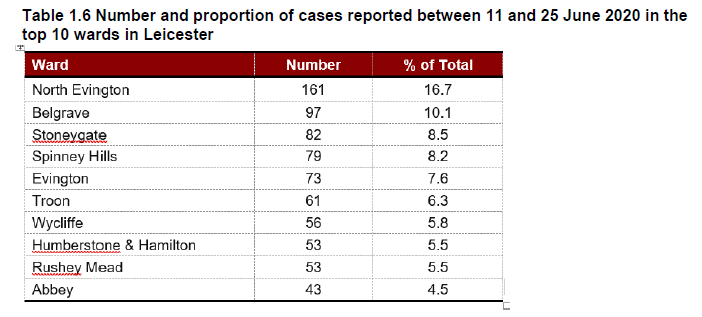 with the corresponding map here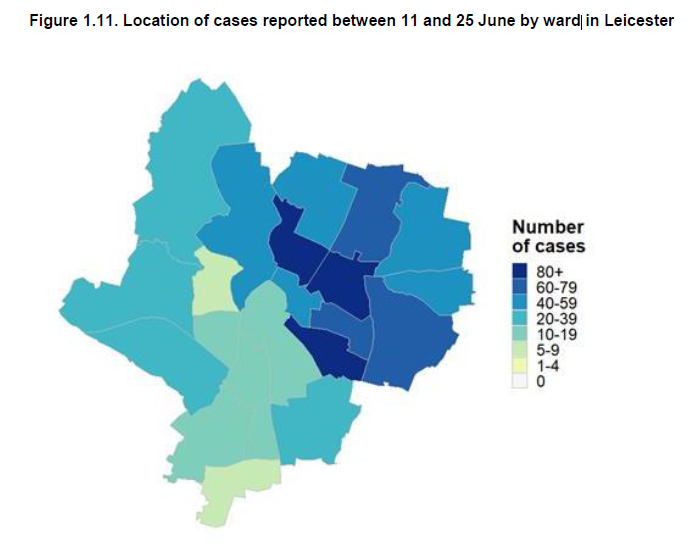 It is important to note that testing has been increasing in Leicester, so some of the increase in positive cases may be due to this.
I will be analyzing the latest Public Health England figures later in the week when they are published, updating my earlier analysis.