The Home Secretary, when questioned on the BBC Andrew Marr show announced on Sunday 28 June
'there is going to be a Leicester lockdown?'
'So, there will be support going into Leicester … with local flare-ups, it's right that we have a local solution'
But looking at the public data from coronavirus.data.gov on Covid infections, Leicester does not have a significant problem:
It is only when you look at the Public Health England surveillance report, you notice something awry.
Why the dispartity? This comes from the difference in how tests are reported. Coronavirus.data.gov only reveals so-called 'Pillar 1' tests (those in the NHS), wheres the PHE maps include both Pillar 1 and Pillar 2, the latter being conducted under the auspices of NHS Test and Trace and other commercial partners.
Data from Pillar 2 tests is only just getting through to Directors of Public Health. And the number of people tested is still not disclosed (the number of people tested is still 'unavailable').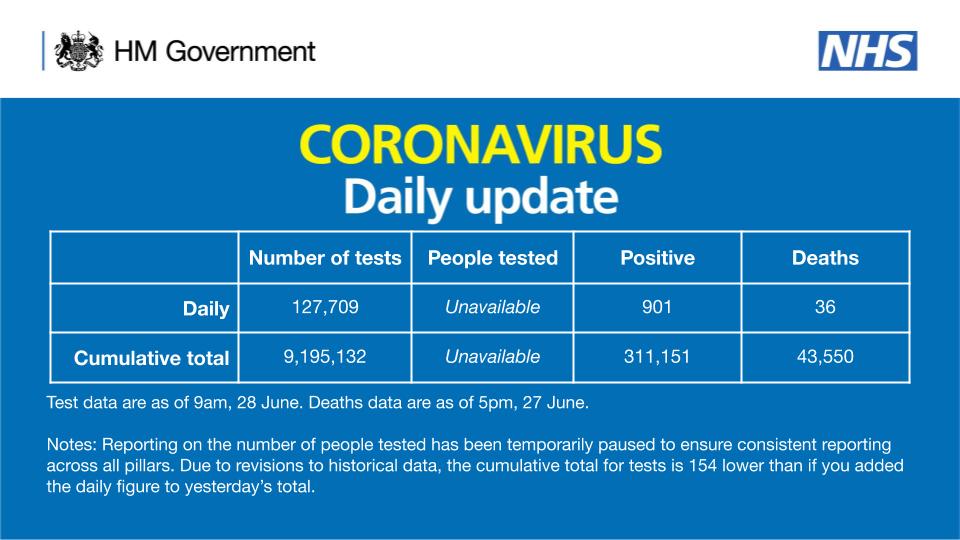 Public Health England only report publicly the level of outbreaks at the Upper Tier Local Authority level (mostly county councils, unless there are large cities such as Leicester where the are unitary authorities).
So, how do we know that there isn't an outbreak in our local area? Basically, we don't. But the PHE surveillance report is the best we have for now. Also worth examining the cluster of outbreaks around Manchester (which may be outbreaks in schools or hospitals)
What appears to be unusual about the Leicester outbreak is that it does not appear to have been traced back to care homes, hospitals, or schools. It appears to be community transmission, and is the first real test of the Government's policy of preventing a resurgence of COVID-19