We know that data on the Government Coronavirus dashboard is unreliable (see this Twitter thread).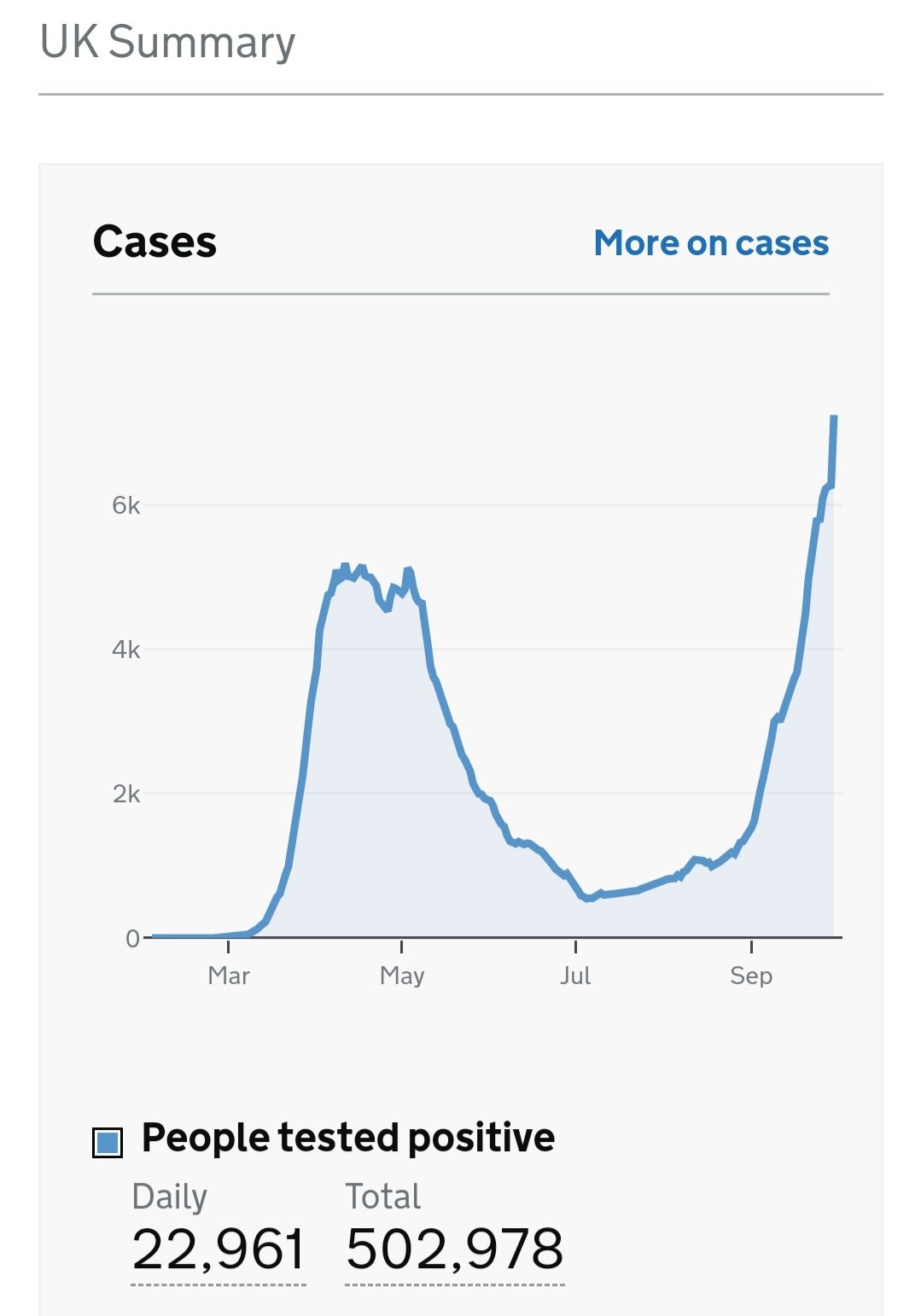 We also know that we are not doing enough testing as the positivity rate is so high (7% overall for Pillar 2 tests and up to 15% in some areas such as Liverpool) (see this thread)
So, how do we go about estimating R? Here's a post I wrote in January explaining R in relation to Covid-19 (which then didn't have an official name) in relation to Covid-19 (which then didn't have an official name)
To estimate R, we carry out surveys – which means you pick a representative group of people, either households or individuals, and test them repeatedly. There are two main surveys: ONS and REACT
ONS excludes student halls of residence, as 'only private residential households, otherwise known as the target population in this bulletin, are included in the sample. People in hospitals, care homes and other institutional settings are not included'. This is confirmed here.

The REACT survey uses GP lists to generate its sample of people who are tested. But of course, new students are only just registering with their GPs, and it is unclear when the GP lists were pulled for the latest study (Round 5 of REACT-1, 18-26 Sep)

We know that halls of residence are a significant driver of transmission. We may be systematically under-sampling from halls of residence and therefore systematically underestimating R.